The Conversation (1974)
Harry Caul will go anywhere to bug a private conversation.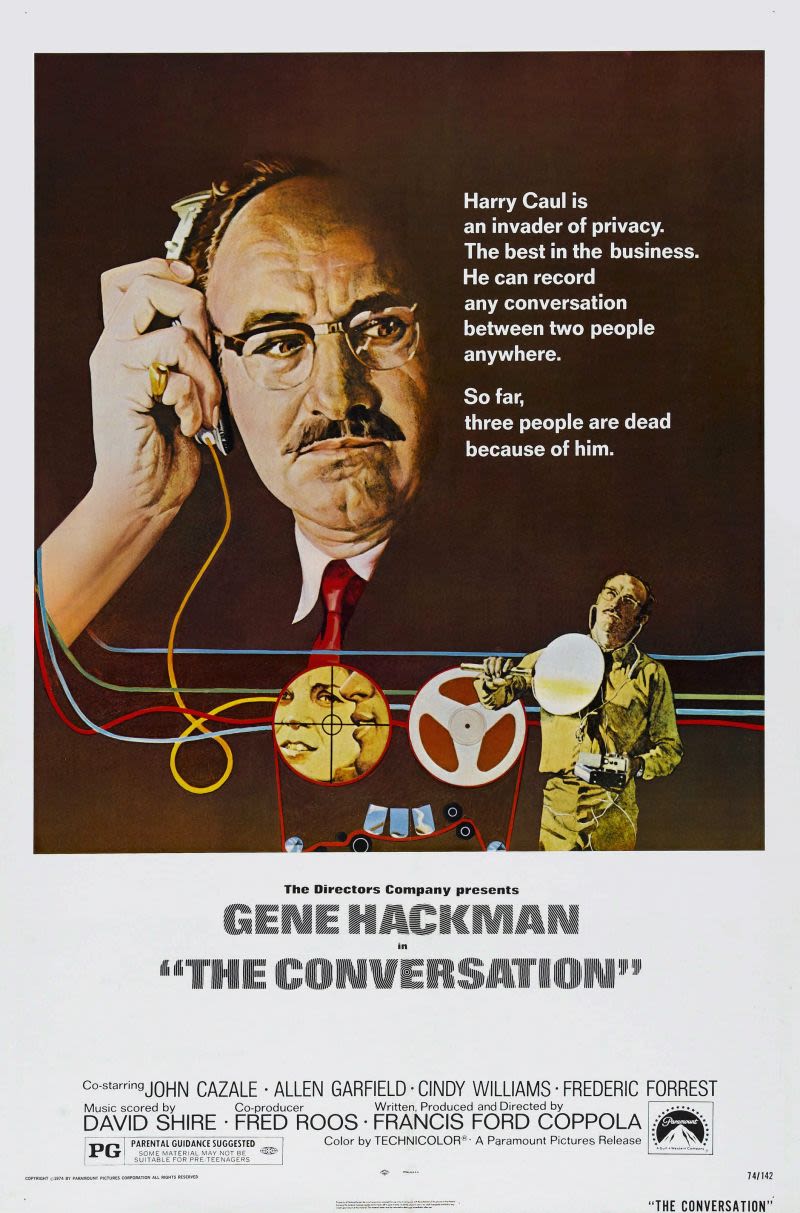 Een neurotische veiligheidsbeambte raakt betrokken bij moord en machtsspelletjes op hoog niveau nadat hij een gesprek heeft afgeluisterd. Hij vermoedt dat er een complot wordt gesmeed dat veel groter is dan het probleem dat hij dacht aan te treffen.
Toegevoegd 2020-04-17 08:51 | Laatst gewijzigd 2023-12-05 07:00
Alle uitzenddata
| Datum | Tijd | Titel | Zender | IMDb score | IMDb stemmen | FT score | FT stemmen |
| --- | --- | --- | --- | --- | --- | --- | --- |
| 14-11-2023 | 00:15 - 02:05 | The Conversation | BBC Two | 7.8/10 | 118,238 | 7.4/10 | 21 |
| 04-12-2022 | 02:00 - 03:50 | The Conversation | BBC Two | 7.8/10 | 112,905 | 7.4/10 | 21 |
| 17-08-2022 | 00:15 - 02:05 | The Conversation | BBC Two | 7.8/10 | 111,189 | 7.4/10 | 21 |
| 13-02-2022 | 02:00 - 03:50 | The Conversation | BBC Two | 7.8/10 | 108,231 | 7.4/10 | 21 |
| 31-01-2021 | 00:55 - 02:45 | The Conversation | BBC Two | 7.8/10 | 98,476 | 7.4/10 | 21 |
| 19-04-2020 | 00:00 - 01:50 | The Conversation | BBC Two | 7.8/10 | 92,028 | 7.4/10 | 21 |